Find Out How Much You Rolex Is Trading For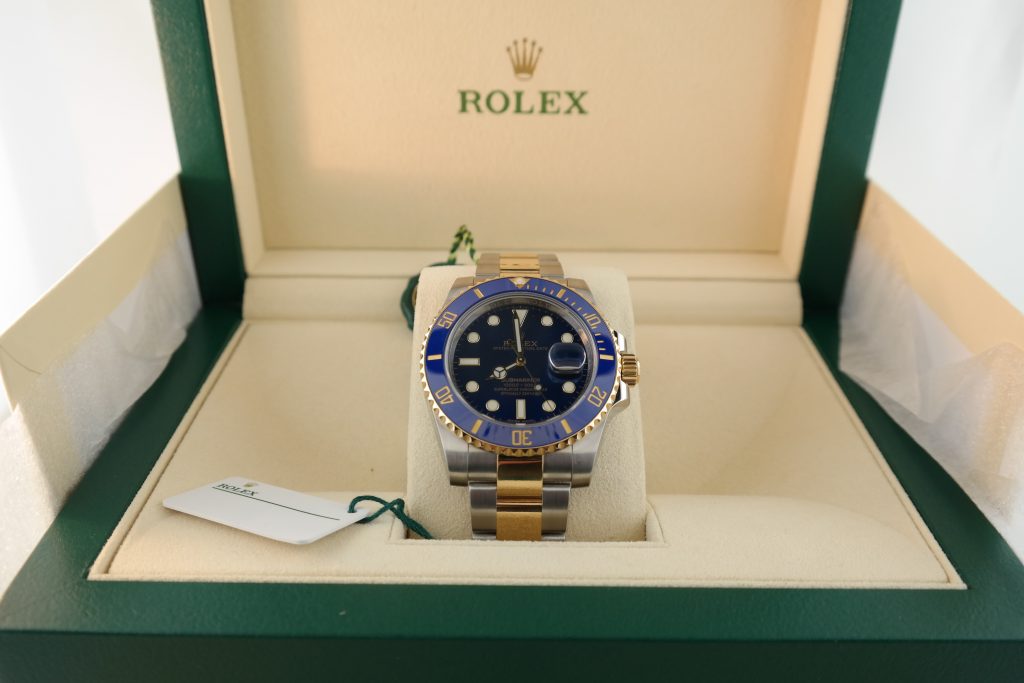 The first thing you want to do before anything else is to find out how much your Rolex is currently trading for. There is a huge difference between the retail price and what your Rolex is currently trading for. Some Rolex watches actually increase in value while others can decrease in price. Some Rolex watches are more popular than others. For example the Rolex Daytona can be worth more than the retail price on the second hand market while a standard Rolex Date Just will be worth less than the retail price when you resell it. Before checking for the current market price there are a few things that can increase or decrease the value of your Rolex. If you have the box, papers, tags warranty card and any extra links this will add extra value to your watch opposed to if you only have the watch by itself. What condition is the band in? The tighter the band the higher the value. Was your Rolex serviced regularly? A Rolex is like a nice car, it needs to be serviced regularly to ensure the watch runs correctly. There are a few methods to determine what your Rolex is trading for. One way is to check pre-owned Rolex dealers and see what they are selling your Rolex model for. Next check auction sites like eBay and check the completed auctions to see what similar watches to yours have sold for. Now take into consideration that any dealer who will purchase your Rolex will buy it for a little under these prices as they will have to be able to make a profit. You want to get as close to the current value as possible and a good, honest Rolex buyer will purchase it close to this value. Do your research and don't let a dishonest Rolex Buyer take advantage of you and buy it at a very low price. We offer free appraisals for Rolex watches. Just fill out our contact form and we are happy to give you a rough estimate on what we will purchase it for. Please note we try to get our offer as close as possible but for the final offer we have to inspect the watch.
Find a Rolex Dealer You Trust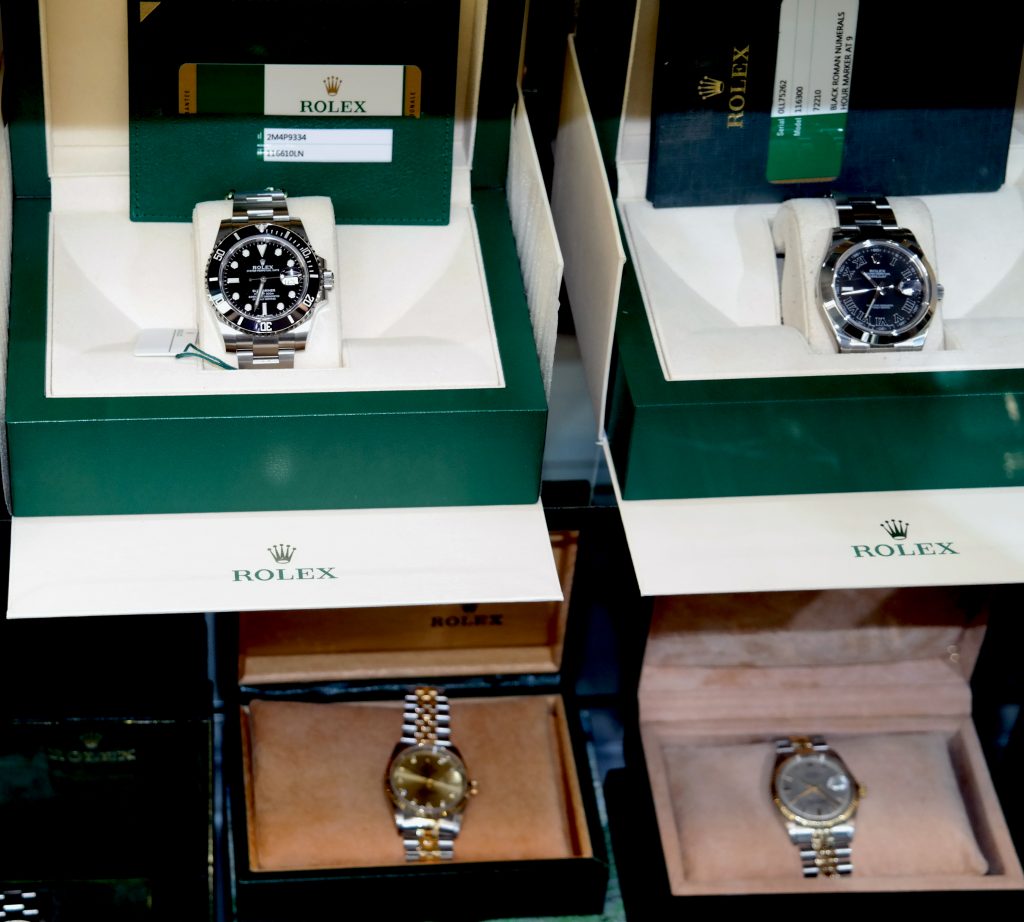 In my opinion, this is the most important part of selling your Rolex. There are plenty of places that will buy your Rolex but finding a Rolex Dealer you trust is a totally different story. If you don't feel comfortable with the person offering to buy your Rolex don't sell it. One thing you want to look at is do they offer to meet or beat any legitimate offer. The last thing you want to do is sell your Rolex to a fly by night company. The B.B.B. & The Office of The Consumer Credit Commission suggests to find a Rolex buyer that has been in business for a decent amount of time and has a physical brick and mortar location. Another good idea is to check out the companies google reviews. The best advertisement is hearing from the customers themselves in their words and it is a great way to weed out the less reputable companies. Ace Watch Estate Watch and Jewelry Buyers Houston has been in the same location since 1993. We have over 100 reviews on Google as well as Yelp and the B.B.B. We are one of the few that will give a price over the phone or through email without making you come in. While this price may change slightly once we see your Rolex, but I would say 90% of the time we get the price right. You should always remember that you have no obligation to sell a Rolex to anyone just because they gave you a price. If a company is pressuring you to sell your Rolex, more thank likely you are not getting top dollar for your watch. Never give in to a high pressure selling situation. An honest company will not pressure you to sell. We offer free appraisals to our customers to make you feel at ease when selling your Rolex. Finding a Rolex buyer you eliminates you from having to sell your Rolex on sites like eBay or craigslist. This avoids you having to deal with people who will complain about the condition of the watch to the point you end up having to refund the customers money leaving you stuck with the shipping charges and the eBay and PayPal fees. This ends up eating up your profit. This is not fair to you as a seller. When it comes to craigslist you end up meeting a person god only knows where putting yourself in danger. Why put yourself in a situation like this when you can come into a safe, secure location like at Ace Watch Estate Watch and Jewelry Buyers. We provide a safe, secure environment with front door parking. All transactions are confidential. We also will meet or beat any legitimate offer. So  when you are ready to sell your Rolex consider selling it to Ace Watch Estate Watch and Jewelry Buyers and see why we have 100s of happy customers. 
Essential Checklist for Selling your Rolex
Before you sell your Rolex there are several things you need to have ready before getting a quote. These items will make it easier for the company making you an offer to give you a more accurate offer.
Model Number. The Model number identifies the style of Rolex watch you have as well as details which variation of that style it is. For example the Rolex Submariner has different materials used to make the bezel. Some are metal and others are ceramic. Some people prefer the metal  bezel while others prefer the ceramic. This helps identify which one it is making it easier to sell your Rolex to the right person.
Serial Number. The Serial number for Rolex watches are not only used to identify your watch. It also identifies what year your watch was produced. You can go to Rolex's site and look up the year of production by the serial number as well as where your watch was originally sold.You can also tell if the watch is still under the Rolex Factory Warranty.
Original Packaging. If you have it the original packaging can make a huge difference in the ability to sell your Rolex. There are many Rolex collectors out there. Not to mention it can greatly increase the amount you can sell your Rolex for. Having the box, papers, warranty card and tags can add several hundred dollars to the price people are willing to pay for your Rolex. Most true Rolex collectors will only buy a Rolex that have these items. It also makes buyers feel more comfortable that the watch is a genuine Rolex watch.
Extra links: If you have had your Rolex sized to fit you make sure you have the extra links for your band. Not only is it important to have the extra links in case the next person has a larger wrist, they can also be used to repair a band in the event of a pin breaking.
Before You Send in Your Watch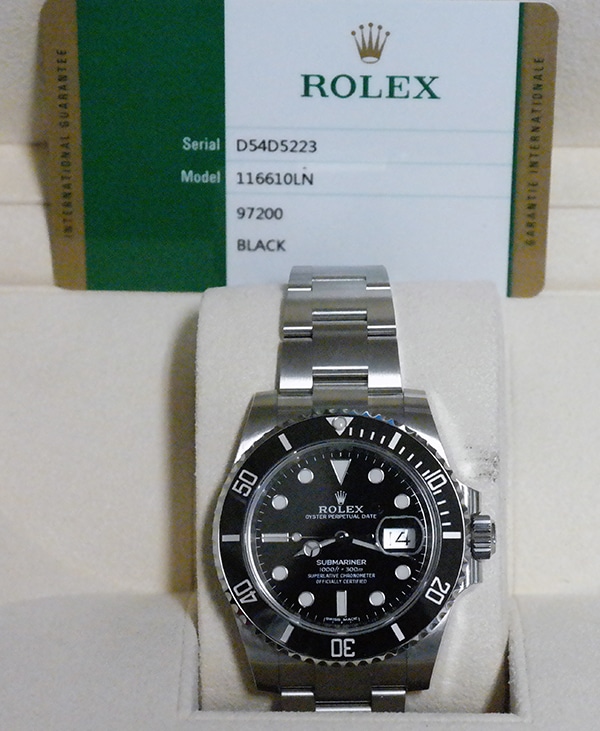 Before you send your Rolex out to sell it, make sure you document a few things to protect yourself.
Image the watch your are sending out
Make a copy of the warranty card. This will have your model number and your serial number.
Document the model of watch, the color of the bezel and dial, the style of the band and what material the watch is made from. For example: 18k Yellow Gold Submariner with a blue dial and bezel on an oyster band
Once you have this information documented take pictures of the watch before you send it out. Make sure when you ship the watch to send it through a shipping company that allows you to insure your watch in case your package is lost in shipment. Do your research before shipping a watch to sell. Make sure the company has a good reputation. This is where taking the time to read their google reviews and B.B.B. reviews to make sure you are dealing with a reputable company.