Check Out Our Pre-Owned Rolex Inventory
We Offer an Amazing Selection of Pre-Owned Rolex Watches
Your Premier Pre-Owned Rolex Buyer in Houston. We Buy and Sell all Models of Rolex Watches
Are you looking for a Rolex Buyer in Houston? At Ace Watch Company we Buy & Sell Rolex Watches in Houston. We are Houston's Premier Pre-Owned Rolex Dealer! At our watch store we offer Rolex watches, fine estate jewelry and free watch appraisals. Not sure what your watch is worth? Call us at 713-521-4444 . We also offer full service watch repair. We carry modern, vintage and pre-owned Rolex watches. We buy and sell new and pre-owned Rolex watches and we have an extensive collection of other fine luxury timepieces. Our selection includes all fine high end luxury watches, such as Rolex, Cartier, Omega , Patek Phillipe to name a few. You can find many type of high end luxury watches from rare chronographs to modern Swiss watches can be found in our Houston watch store.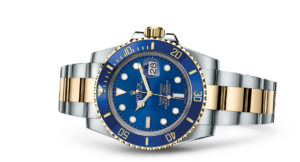 The key to being the #1 watch store in Houston is being able to pay the most for your pre-owned Rolex. I know everyone says that right? How do we know we offer the most? Simple, we will match or beat any reasonable offer for your Rolex because we eliminate the middleman. We are first direct true buyers from individuals, banks and family estate collections. We have dealt directly with many of the finest auction houses on five continents. It is not uncommon to find one of our fine quality timepieces in the largest auction houses in America, South America and Europe. Our doors are open to public during normal business hours. We do not hide in an office building. You can walk into our showroom anytime and view any of the watches we have in stock and allow our watch specialists to assist you with your fine watch purchase, sale or repair.

We Buy More Than Just Rolex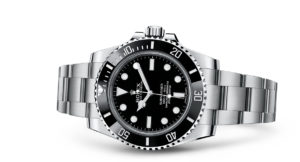 We buy all the main high end luxury watch brands and we are especially large dealers in pre-owned Rolex Watches in Houston. Note from the owner: We have been located in the same location since November 1993 and have been buying and selling Rolex watches in Houston for over 20 years. Unlike other watch stores we will not pressure you to sell your watch to us. We encourage you to shop around but please come back as we will match or beat any legitimate offer. When we are not too busy we would love to sit down with you and go over what you have and make you a fair offer for you fine luxury watch. At Ace Watch we are true Horologists. We live and breathe watches. We are members of IWJG, NWAA, & WWT. You wouldn't sell your car to a motorcycle dealer why would you sell your Rolex to anyone other than a watch shop.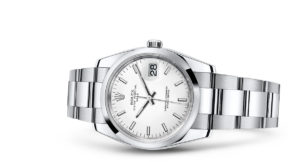 We are the top Houston watch buyers. We buy fine watches including Rolex, Cartier and Patek Philippe. We even carry Omega, Breitling and Breguet. Ace Watch offers top prices paid for fine watches in Houston.
Call now at 1-800-807-0699 and allow one of our watch specialists give you a quote on selling your fine timepieces or use or contact form below to get started.
Our Rolex inventory includes, Rolex Submariner, Rolex Datejust, Rolex Daytona, Rolex Sky-Dweller, Rolex Yacht-Master, Rolex Sea Dweller, Rolex Explorer, Rolex President, Rolex Day – Date, Rolex Milgauss, Rolex 69160, and the all new Rolex GMT-Master II.