Call Today 713-521-4444 To Speak To One Of Our Skilled Watch Professionals Or Get Started With Our Contact Form Above. Rare Rolex Chronographs & Antique Luxury Timepieces.
1330 Westheimer Rd
Houston, TX 77006
713-521-4444
Hours of Operation:
Monday – Friday 10am – 6pm
Saturday 11am -3pm
Sunday Closed
Your Premier Pre-Owned Rolex Buyer in Houston. We Buy and Sell all Models of Rolex Watches
At Ace Watch Company we 
Buy 
& Sell Rolex Watches in Houston. We are Houston's Premier Pre-Owned Rolex Dealer! At our watch store we offer Rolex watches, fine estate jewelry and free watch appraisals. We also offer full service watch repair. We carry modern, vintage and pre-owned Rolex watches. We buy and sell new and pre-owned Rolex watches and we have an extensive collection of other fine luxury timepieces. Our selection includes all fine high end luxury watches, such as Rolex, Cartier, Omega , Patek Phillipe to name a few. You can find many type of high end luxury watches from rare chronographs to modern Swiss watches can be found in our Houston watch store.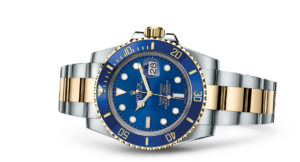 The key to being the #1 watch store in Houston is being able to pay the most for your pre-owned Rolex. I know everyone says that right? How do we know we offer the most? Simple, we will match or beat any reasonable offer for your Rolex because we eliminate the middleman. We are first direct true buyers from individuals, banks and family estate collections. We have dealt directly with many of the finest auction houses on five continents. It is not uncommon to find one of our fine quality timepieces in the largest auction houses in America, South America and Europe. Our doors are open to public during normal business hours. We do not hide in an office building. You can walk into our showroom anytime and view any of the watches we have in stock and allow our watch specialists to assist you with your fine watch purchase, sale or repair.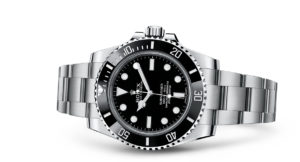 We buy all the main high end luxury watch brands and we are especially large dealers in pre-owned Rolex Watches in Houston. Note from the owner: We have been located in the same location since November 1993 and have been buying and selling Rolex watches in Houston for over 20 years. Unlike other watch stores we will not pressure you to sell your watch to us. We encourage you to shop around but please come back as we will match or beat any legitimate offer. When we are not too busy we would love to sit down with you and go over what you have and make you a fair offer for you fine luxury watch. At Ace Watch we are true Horologists. We live and breathe watches. We are members of  IWJG, NWAA, & WWT. You wouldn't sell your car to a motorcycle dealer why would you sell your Rolex to anyone other than a watch shop.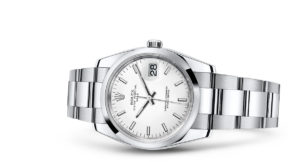 We are the top Houston watch buyers. We buy fine watches including Rolex, Cartier and Patek Philippe. We even carry Omega, Breitling and Breguet. Ace Watch offers top prices paid for fine watches in Houston.
Call now at 1-800-807-0699 and allow one of our watch specialists give you a quote on selling your fine timepieces or use or contact form below to get started.
Our Rolex inventory includes, Rolex Submariner, Rolex Datejust, Rolex Daytona, Rolex Sky-Dweller, Rolex Yacht-Master, Rolex Sea Dweller, Rolex Explorer, Rolex President, Rolex Day – Date, Rolex Milgauss, Rolex 69160, and the all new Rolex GMT-Master II.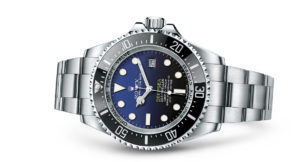 If you want to sell your rolex watch, you've come to the right place! Visit our Houston watch store located at 1330 Westheimer, just minutes away from the Galleria. Watch models we are currently looking for: Rolex Submariner, Datejust, Daytona, Sky-Dweller, Yacht-Master, Sea-Dweller, Explorer, President, or any early Rolex sport watches. We are always looking for any Patek Phillipe, Cartier, Omega, Breitling, Breguet and all high-line watches. How Can We Pay More? Simple! We have owned a watch store in the Houston area for over 20 plus years with a large customer base of retail customers and dealers from all over the Country. We sell Rolex watches in Houston, New York, California and Florida. Stop by the Houston showroom today! Our prices will not be beat! Come see Pete today and buy or sell your Rolex watch in Houston. Pre-owned Rolex Submariners in stock right now!
Tanya was excellent when I went by To Ace Watch! Very Knowledgable and very fair prices. Sold a nice 1950s Rolex and

was given an extremely fair price. Went to 5 different places and received the best price here! Thank you guys!

read more
I sold some silver yesterday. Found these guys on Goggle and their location was close. The nicest people and I think I

got a better rate than the other place that I have used in the past. It was also quick and easy.Ethel Kathleen R.

read more
Pete, Tanya and his staff are extremely nice and very helpful. The service was fantastic and the prices were great.
Came in to get some links removed from a few watches. These guys are honest and very helpful. The Little Watch Shop had

tried to charge $40 to remove a link that Ace removed for free in a few seconds. Will always bring simple watch repairs back to these guys - very trustworthy.

read more
Excellent service. Honest and friendly.
I came here to sell some jewelry from an ex-boyfriend. The staff were very friendly and greeted me as soon as I walked

in. I let the gentleman at the counter take a look at the pieces and he was very honest and told me I would have more luck selling one of the pieces on my own and even gave me a price recommendation. The second item was a silver bracelet and they gave me a very fair price for it. This was my first time selling jewelry to a gold buyer and I was nervous, but the process was easy and the staff were great!

read more
Great customer service! Gave me a great price for my jewelry I was ready to get rid of. Will definitely be back!!
Came by to sell a few gold pieces and met with Tanya and Juan. Both are very professional, courteous, and friendly.

While they were estimating my pieces I shopped and found their prices on gold and other items to be fairly priced. All in all, a great place to come should you be in the market to buy or sell.

read more
The owner is very knowledgeable and incredibly friendly!!!! He fixed my jewelry correctly!! As opposed to going to

Nordstrom where I purchased my watch, I went to him not because of yelp reviews but because the shop was in the area. He knew all about my watch and more. We chatted and I somehow forgot why I came. He was soo nice and professional. I told him I would write this review last year. I kept the receipt on my stand. That's the impression he made on me; a lasting one. A year later and here I am writing a review that I was supposed to do a long time ago!

read more
Shop owners and staff were extremely friendly and made for a welcoming experience. Highly recommended!
Very pleasant and knowledgeable staff. I appreciate your help very much with the silver items I sold. Highly

recommended. Thank you.

read more
Awesome place! They pay great for gold and jewelry, the store is clean and quirky, the service is impeccable, and the

selection of watches is amazing! I will definitely be coming back.

read more