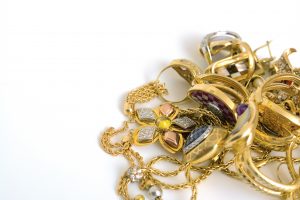 When looking to sell estate jewelry in Houston your have come to the right place. Ace Watch Estate Watch and Jewelry Buyers Houston's estate jewelry buying tradition and one Houston's most trusted fine jewelers since 1993. It is no surprise at Ace Watch Estate Watch and Jewelry Buyers we buy large estate jewelry collections. We are true estate jewelry buyers. No matter how large or small your jewelry collection is we will buy it. So what is an estate jewelry collection? It can be anything from 1 piece to 100 pieces. These estate jewelry collection can include antique engagement rings, cameos, bracelets as well as new modern pieces of jewelry. When selling an estate jewelry collection the first step is to find someone who familiar with purchasing estates. When purchasing estates we do not limit the purchase to just jewelry collections. We also buy stamp collections, and have been known to buy paintings, statues, collectibles, vintage coo-coo clocks, luxury watch collections, coin collections, and of course vintage jewelry collections. For larger collections we will come to you. We are more than happy to meet you at your home or bank to appraise your estate jewelry collection. We regularly meet our clients to come and appraise their collections. One estate we purchased was located in 2 states, upon appraising the first half of the collection we then went out of state to view the other half of the collection. We try to make our buying process as painless as possible for our clients.
We purchase any size estate jewelry collections. As we process through your estate apprasial and purchase we may find some fabulous pieces of designer jewelry. We purchase estates from all over the world and regularly participate in auctions on three continents. As stated above we will come to you. When we meet you at your bank or home we will cut you a check right then if you decide to accept our offer. Why make the process harder on yourself when we can make it easier for you. Just give us a call at 713-521-4444 and let us walk you through the process.
We are always looking to purchase items from the most sought after designers such as Bulgari, Cartier, David Yurman, Tiffany & Company, Roberto Coin, John Hardy, Graff, Mikimoto, Chanel, Buccellati, Louis Vuitton, Scott Kay, Christian Dior, Hermes & Gurhan to name a few.
So are you wondering what we do with these large estate jewelry collections we buy. Well we sell them of course. Since we buy direct from the public, cutting out the middle man, we are able to sell these pieces at a fraction of the typical retailer and passing these savings on to our clients. We stock an amazing collection of vintage engagement rings, diamonds, gemstones, pendants, necklaces and earrings. Why pay full retail when you can buy from Ace Watch Estate Watch and Jewelry Buyers.
The Difference Between Insurance Apprasials and a Purchase Apprasial
Appraisals are generally confusing to the consumers.The reason being is that they are never the same price you paid for the items. Here we will try to clarify some of the confusion around appraisals So there are two types of appraisals when it comes to jewelry. There is a retail jewelry appraisal which is used for insurance for replacement value for your items should they ever become lost or stolen. These appraisals contain details descriptions of the items, pictures and a replacement cost for the item. The prices on these appraisals are at full retail cost. Generally our customers want to know what we would buy their items for. That would be the second type of appraisal which is a resale appraisal. When customers ask what our price to buy their items that's where our master gemologist and master appraiser will come out and determine whether the item has additional value for example is your item worth more then just gold weight. Is it a unique piece? What are the size of the diamonds. These are just a couple of examples of what can increase the value of your items. Never expect the resell appraisal to be what the retail appraisal is. Typically the retail appraisals are even higher than what you actually paid for the item. This is to adjust for inflation as well as cover the costs if you have to have the piece custom made to replace it. Since we are a full service fine jewelry company we offer both types of appraisals to the public.That way you can have a replacement value for your insurance company as well as what you can resell your items for. Being the friendly jewelers we are, be sure to ask us for a cash price for your items as well. This cost you nothing at all for a friendly hand shake appraisal. Our master appraiser asks that you bring any papers and the history of your items with you to assist in the appraisal process.
We do not advise you to sell your jewelry online. Selling locally is always your best option. The B.B.B. receives constant complaints about these online companies giving unreasonable offers on your estate jewelry collection. We agree. Come into our showroom or let us come to you (if you have a large enough collection to meet our standards to come to you) to make you an offer. We are more than happy to meet you at your bank to appraise you estate jewelry collections and large diamond jewelry at your convenience and discretion. We have been doing it this way for nearly 30 years upon request. We understand sometimes you may be uncomfortable bringing a large jewelry collection to our coveniently located showroom so we offer the service of meeting you at your bank upon your request. While you can send in pictures through our contact form to get you a rough idea we always need to see the jewelry in person to make a proper offer. We have been in the same location since November 1993. The B.B.B. and the O.C.C.C. both suggest selling to an established jewelry company with strong community ties. Selling to an established jewelry company in your area will always give you the best result for your buying or selling needs. Our buying process is designed to educate our customers and to sell the items at the highest possible price based on current market values. We have found most of our competiton is not educated in this field. Buying and selling estate jewelry is based not only on the current gold and silver markets, it is a specialized field. Not only
Call Today 713-521-4444 To Speak To One Of Our Estate Jewelry Buyers. No Collection is too big or too small. If you have a few single pieces let's talk about those as well. b