Patek Phillipe Watches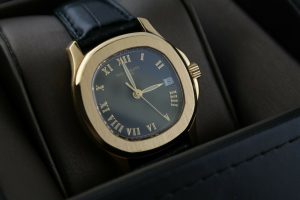 Are looking to Buy or Sell Patek Phillipe Watches. Ace Watch, EstateWatch amd Jewelry Buyers has been buying and selling Patek Phillipe Watches for 30 years. All of the Patek Phillipe Watches we buy or sell  are authenticated and services by our Patek Phillpe certified watchmaker which allows us to offer a 1 year warranty on all of our Patek Phillipe Watches. Patek Phillipe has been making quality fine timepieces since 1839 using  traditional Genevan watchmaking artistry. Patek Phillipe is one of the finest timepieces made in the world.  Patek Phillipe Watches are independantly manufactured to the highest levels of quaily and innovation, making Patek Phillipe Watches a favorite amoungst watch connoisseurs around the world.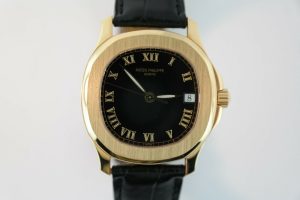 When Buying or Selling a Patek Phillipe Watch always sell to a long standidng company with a good reputation. Ace Watch Company Estate Watch and Jewelry buyers has been located in the same location at 1330 Westheimer Rd in Houston for 31 years. We are A+ rated with the B.B.B., and have amazing reviews with Google. Check out or reviews from our customers yourself. If you bring your Patek Phillipe Watch into our showrrom we will give you an offer right on the spot and if you like the offer you get paid on the spot.  We pride ourselves on having a no hassle buying and selling process. If you live out of state email us pictures of you Patek Phillipe Watch to sales@acewatch.com and we will make you an offer. If you like the offer simply overnight your Patek Phillpe Watch to us and upon inspection we will either overnight you a check or wire the funds directly to your acount. We do our best to make the process as simple as possible. When emailing pictures try to get as many clear images from as many angles to allow us to get you an accurate quote. Please note any scratches or defects on the watch as possible. All these factors will allow us to get you the right price the first time. If you have any questions you can always give us a call at 713-521-4444. We are always happy to answer any questions or concerns. Let us buy Your Patek Phillipe Watch or sell you a fine Patek Phillipe watch today!