Watch Repair in Houston
Professional Watch Repair by Certified Horologists
Where do I get my watch repaired in Houston?
Is this a question you have asked yourself in the recent past because your watch has not been keeping time? Is your crystal broken? Did you get water in your watch?
We can take care of all of your watch repairs.
We have been servicing the timepieces of Houston for over 30 years.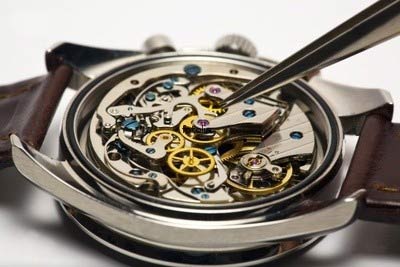 We offer full service Rolex and High Line Watch repair. We use the latest in Swiss calibration instruments, tools and service methods as specified by the original manufacturer. We also only use factory certified replacement parts and techniques. We have been servicing Rolex watches as well as  many other luxury watches at Ace Watch since 1993. All service work comes with a the 1 year Ace Watch warranty. Ace watches employs certified watchmakers and offers fine watch services from water-resistant battery changes to complete C.O.A. services, on all types of mechanical, automatic and chronograph movements, as well as simple quartz circuits. We repair and service most watches makes and models using the latest state-of-the-art diagnostic testing equipment. Even your battery and bracelet replacements for your precious watch will be serviced by a seasoned watchmaker using only certified factory replacement parts to preserve the life of your fine timepiece. We can offer battery replacements and bracelet fittings the same-day  in most cases. We also stock a vast assortment of watch bands to fit the majority of watches.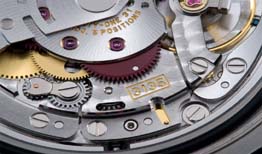 With the proper maintenance, your Rolex and fine jewelry can reward you with a lifetime of enjoyment and luxury. Ace Watch offers a large assortment of professional watch & jewelry repair services, refinishing and refurbishment services to assure you enjoy your fine timepiece or piece of fine jewelry as much as the day you bought it.
Our jewelry repair services includes ring sizing, mountings, stone replacement, re-tipping prongs, jewelry cleaning & polishing, necklace repair, bracelet repair, clasp replacement, refurbishment & custom jewelry designs.
We employ a professional staff of certified watchmakers and jewelers and offer:
Free Estimates
Winding Crown Replacement
Crystal Replacement
Battery Replacement 
watch cleaning & adjustments
 Full Watch Refurbishing
Ring Sizing
Stone Setting 
shank repair
cleaning and polishing 
stone replacement
 and much much more
Repair your Watch
Rolex Watch Repair Houston
Let Ace Watch repair your damaged or broken watch. Our skilled and experienced watchmakers have worked in watch repair with major brands for over 40 years including Rolex, Breitling, Omega, and Patek Philippe.